WHO WE ARE
The Mission of Code Blue is to provide services that support the well-being of first responders and their families. We connect them with other first responders -- people they can trust and relate with to coach them through any difficulties. Our purpose is to measurably enhance and improve a first responders quality of life and functioning in four areas: mental, emotional, social, and spiritual. We are a 501(c)(3) non-profit, all volunteer organization.
Under the umbrella of Life Renewed, we are implementing Code Blue Community. Code Blue Community is a network of local weekly support meetings - first responders helping each other face to face - offering support, and the tools necessary help them cope with stress of daily traumatic work experiences.
Through our Code Blue Communities, we are changing the way first responders and their families are helped.
ABOUT THE PROGRAM
What is Code Blue Community?
How Are Meetings Conducted? Each Code Blue Community will have three support groups; one for males, one for females, and another for family members or others who play a significant role in the life of the first responder. We feel it is essential to make these groups distinct because the issues for each are different. It is important to mention our strict adherence to confidentiality – no requirement to talk until you are ready, and discussions and topics do not leave the room.
All meetings are run and maintained by first responders. Our organization's mission is to provide programs for first responders and their families that develop mental, social, emotional, and spiritual well-being.These groups will use the Code Blue Step By Step Handbooks and other materials, and each participant will be offered the opportunity to take an online Quality of Life Assessment™ and work with a life coach, both at no cost. This assessment will not only give an initial baseline for current level of functioning, but will also help to determine the appropriate course of action. The QOLA (Quality of Life Assessment™) and life coaching are optional, and self-directed by the first responder. Meetings are free for all participating first responders and their loved ones.


Another important aspect of Life Renewed Code Blue Communities is the sense of brotherhood/sisterhood. Code Blue Community is a place where they can meet other first responders and form new friendships with people who really understand; people who have "been there". Community members often get together for Sunday afternoon ball games, camping, televised sports, or even just a cup of coffee at a local coffee shop. Families can come together for backyard cookouts, or barbeques, hiking excursions, trips to the beach, or just sharing a meal … The important thing is there is someone there for them to reach out to; a buddy to "have our six" – a place to find support … a Code Blue Community.
Code Blue Community is designed to create a confidential, community-based meeting place to help first responders and their families.
Why Does This Method Work?
First Responders often find themselves on their own to manage complex factors for behavioral change. Peer support and sharing experiences can link people and provide the practical, emotional, and ongoing support that is critical for genuine change. Peer support is proven to sustain long-term behavioral change. First Responders understand each other. The format and structure of the group means it can be easily replicated in communities across the country
ABOUT THE QUALITY OF LIFE ASSESSMENT AND PERSONAL PROFILE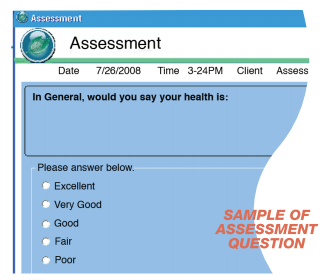 Our Quality Of Life Assessment (QOLA) Profile offers first responders and their families eye-opening insight into their situations, motives and empowers them to move forward to secure a positive and fulfilling quality of life.
The QOLA is not a psychological evaluation. It is an accurate measurement of how well you and your loved ones are meeting the challenges you face each day. It is a profile of your quality of life covering a wide variety of dynamics from everyday life to the most traumatic experiences.
Completely Confidential ● Assesses Real-Time Functioning ● Comprehensive, Completely Personalized ● Takes Only 20 Minutes ● Multiple choice questions ● For All First Responders and Loved Ones Over 18.
TO TAKE A FREE QOLA SAMPLE, CLICK HERE AND COMPLETE THE APPLICATION.
ABOUT MAPS LIFE COACHING
Life Renewed MAPS™ (Measure, Analyze, Plan, Succeed) is a planning process that coaches a person into positive behavioral changes.
Our Life Coach Training is free. The Life Coach uses the assessment profile to guide the participant or family member in developing a Life Map, or plan, with specific goals and steps designed to build a successful life. The participant works to complete one goal at a time.
CODE BLUE COMMUNITY STEP BY STEP JOURNALS AND WEEKLY MEETINGS
Our Code Blue Communities use carefully constructed Step By Step Journals that guide first responders and their families and bring healing in personal issues and to relationships. We have separate Journals (and weekly meetings) for men, women, and family members.
A first responder can work through the Step By Step Journal independently while attending weekly meetings. OR
Work through the Step By Step Journal while meeting with a Life Coach. In this case, the Quality of Life Assessment ™ (QOLA) will provide the them with feedback, and help them set and achieve goals. Additionally, they will have an opportunity to talk to their coach and receive face to face mentoring.
The Life Renewed™ Code Blue™ Program and the results of its computer-generated Quality of Life Assessment™ software analyses are not substitutes for professional clinical or medical advice, diagnosis, or treatment. Participants in the program and those reviewing the results associated with it therefore should always consult with a doctor or other health care professional for medical advice or information about diagnosis and treatment. Neither Life Renewed™ nor any other party involved in creating, producing, or delivering the Operation Not Forgotten™ program shall be liable for any damages, including without limitation, direct, incidental, consequential, indirect, or punitive damages, arising out of failure to consult health care professionals.

Share